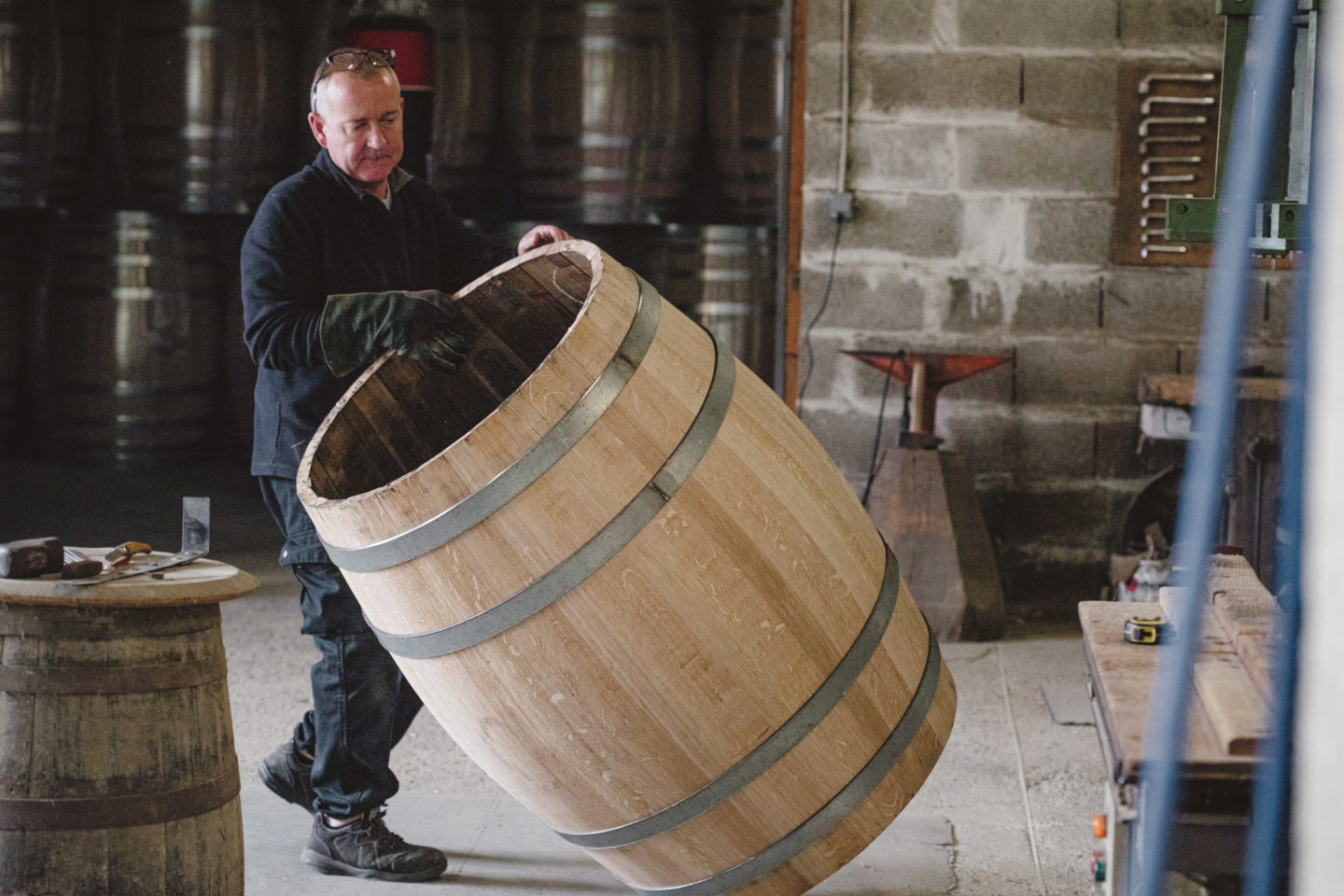 Maître tonnelier Gilles Bartholomo
Gilles Bartholomo is a craftsman with golden hands.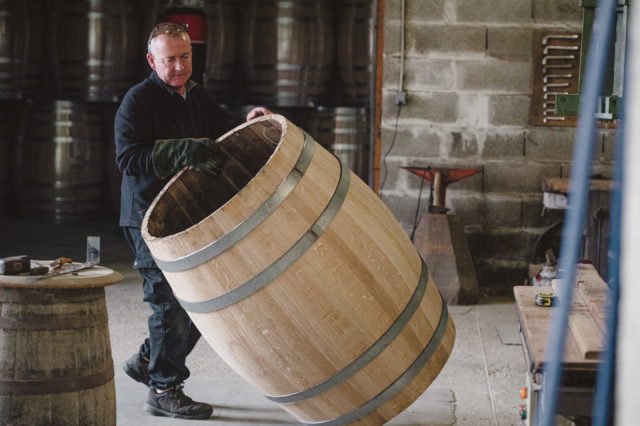 He is the last of the master coopers in the region, located in Frêche, in the Landes. He constructs his barrels entirely by hand from Gascon black oak, according to ancestral know-how. These are the same barrels used to age our Armagnacs as well as our wines La Croix Reserve and Victoire. The quality of these pieces is essential in producing an exceptional Armagnac.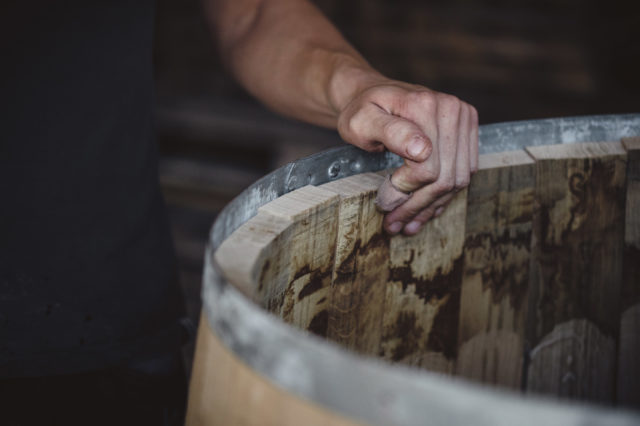 The choice of wood is crucial, as it gives the eau de vie its signature color and enriches its aromas. The nobility of oak is essential. It is chosen, cut, prepared, adjusted, then dried naturally outside for 2 to 3 years. The wooden staves, each carrying the date that they were stacked, are placed on top of each other in such a way that air can still circulate. In this way they are weathered by the wind, rain and sun, thereby reducing the intensity of the tannins present in the wood–a crucial step in the shaping of the wood's personality.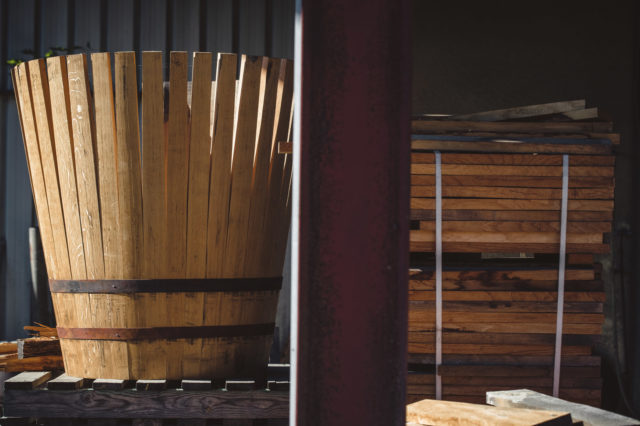 The slats are then selected one by one and assembled by hand into a 420 liter barrel. Only four metal hoops hold the staves together. Then the barrel is rolled over an open flame (medium toast); the warmed oak acquires a taste and a color that will transform the Armagnac. At each end a groove is cut into the wood to allow the barrel heads to fit, secured by a natural glue made of flour and water, to seal the barrel. And that is the magic of hand craftsmanship! 
Devoted to perfection, Gilles Bartholomo has established himself as the partner that Arton needed. A perfect match.