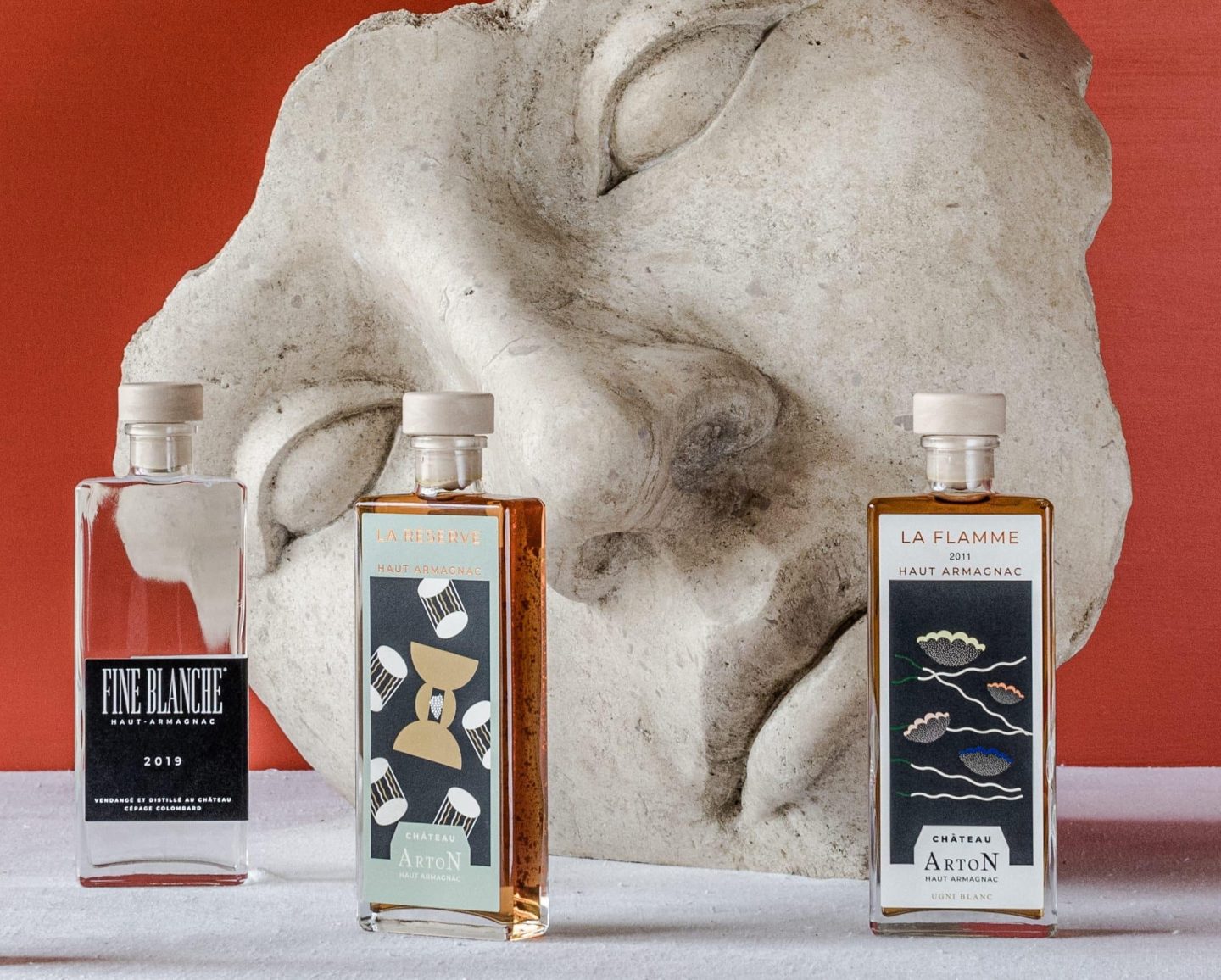 The Box
In its continuous quest for excellence and innovation, Arton has developed a brand new taste experience, the promise of a unique journey through our cellars.
This exclusive offer includes :
A visit that will reveal the secrets of Haut-Armagnac. Discover a singular brandy, the oldest French brandy, follow the commitments of the Montal family and their pioneering spirit.
A boxed set of 3 x 200 ml flasks, ideal for the most curious, but also for Armagnac lovers wishing to continue to discover and extend the Arton experience.
– La Fine Blanche® 2019, the authentic Blanche Armagnac that does not age in casks.
– La Réserve, the château's signature blend, Silver Medal at the Concours Général Agricole de Paris 2022.
– La Flamme® 2011, a 2011 vintage brut de fût made from a single variety of Ugni Blanc.
This box is accompanied by three educational cards to understand with simplicity the uniqueness of Armagnac. This box will satisfy both enthusiasts and neophytes.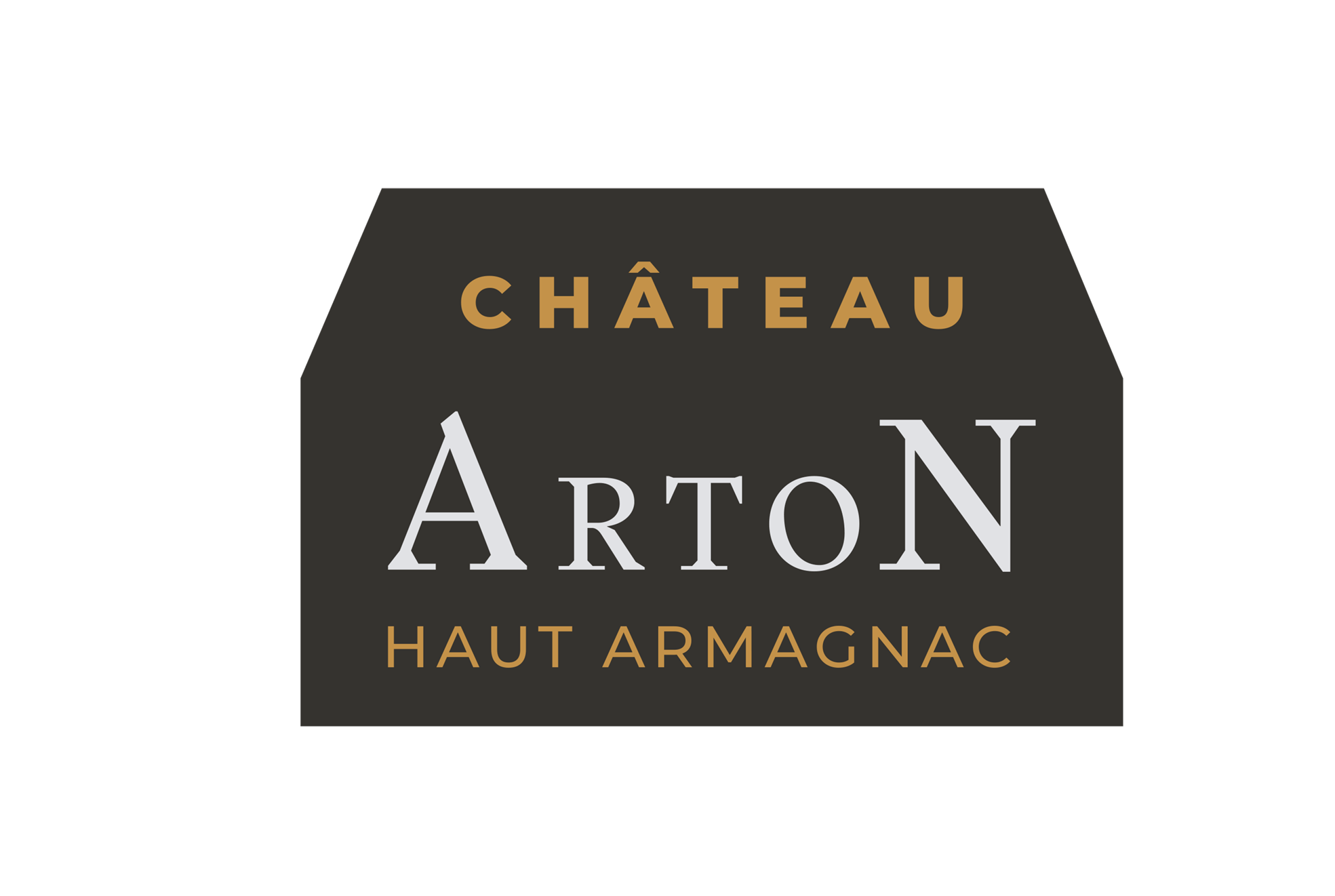 We aren't able to process your payment. Please, try again.
Thank you for your request!
Your confirmation number:
– A boxed set of 3 flasks of 200 ml
– Access to the private gardens and discovery of the domain (its history, its secrets).
– Guided walk in the vineyards, the discovery of our 8 grape varieties, and our Haut-Armagnac terroir.
– Awareness of our environmental approach.
– Explanation of the Genodics technology: treating the vines with music.
– Presentation of Armagnac, its exceptional history, its still, its AOC designation, and what makes it special in the world of spirits.
– Visit the aging cellars of our Armagnacs (dry cellar and wet cellar).
– Tasting of our dry white wine Les Hauts d'Arton, our Fine Blanche® and our Armagnacs (La Réserve and 3 Millésimes).
– Tasting of local products in accordance with the selection of Armagnacs.
Don't hesitate to bring your hats and sunglasses! The view at Arton is dazzling. For everyone's convenience, please arrive 10 minutes early since the tours start on time.
We recommend paying by credit card. For more information, or for a customized program, please contact us: didierbilles@arton.fr
+33(0)695902616