Since 2002, Fabrice Saramon and Patrick de Montal have formed a unique partnership determining the aromatic signature of Arton wines.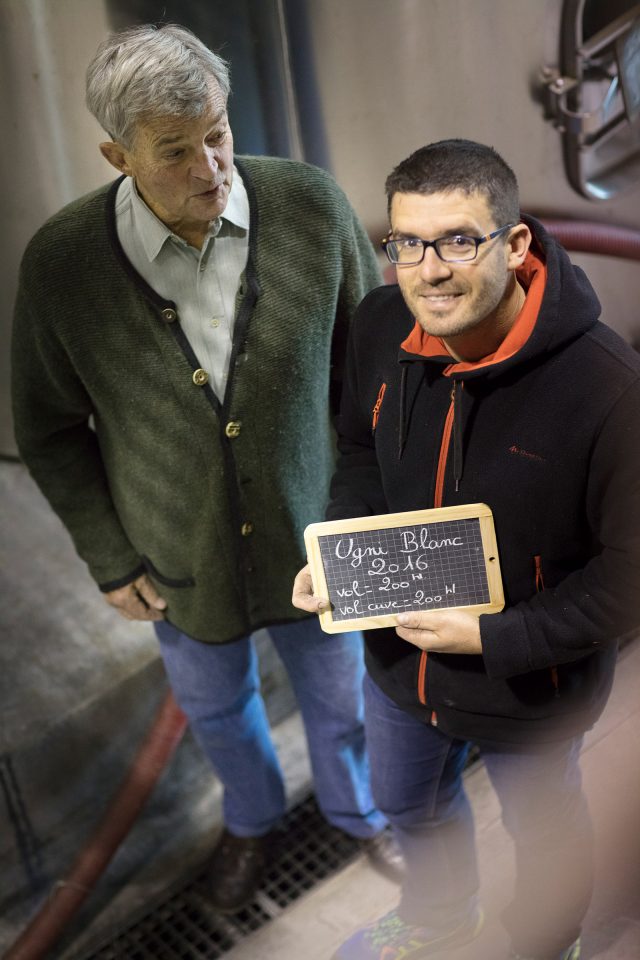 He studied wine at the university of oenology in Bordeaux, where he was introduced to both the vine and Patrick de Montal's Armagnac. Today he is second in command to Patrick on the domaine, from the vine to wine and from the wine to Armagnac.
His taste for excellence is expressed in his artisanal approach, respecting the craftsmanship and carried by the delicacy of his nose. He follows the lifecycle of the Arton wines, from the choice of grape to the final bottling. With meticulous effort he relies on a scrupulous tasting of the grapes, then the wines during the course of the winemaking processes as well as their maturation in order to determine the gustative notes present within each one.